2022 Summer Hill Race Series - Pressendye
Description
Up and back by the same route, it's a tough climb but the paths are good so it is a fast race. The route will be marked. Great views of Deeside for those in less of a hurry. There are three nearby car parks: in the woods opposite the road to the start (car park 1 on the map), in the estate yard on the left just down this road (car park 2 on the map), and by the estate offices (car park 3 on the map). Please only use this one if the others are full. If all three are full park in the village.
If you think you will be coming to the race it would be very helpful if you could register in advance here. This is free and does not imply any commitment, but will speed up the registration process Pay when you collect your number. Junior 5km race.
Parking
in nearby estate car park or by roadside
Course Records
2019 Robbie Simpson 38.29; 2017 Anna McFadyen 46.43
Results
Also see our other Races information.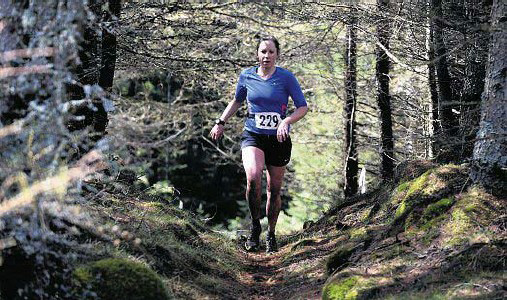 Steph Provan