Cosmic Championship
The Cosmic Championship 2021 will be decided on the 5 best results out of a selection of races. The intention is to use the list of races below, but this will have to be amended as the Covid19 situation develops. You must complete at least 5 races to count in the championship. The leading Cosmic is awarded 25 points, and subsequent Cosmics 24, 23, 22 points etc. The selected races are:
Potarch night race (February)
Krunce no. 1 (April)
Scolty (April)
Pressendye (May)
Hill of Fare (June)
Clashmach Hill (July)
Tom na Bat (July)
Glenshee 9 (August)
Tom's Cairn (September)
Morven (October)
Meall a'Bhuachaille (October)
Final Championship Standings for
2019
.
2020 NO CHAMPIONSHIP HELD


2019 Cosmic Championship Results
OPEN: Clyde Williamson
MV40: Jason Williamson (Chris Tomlin memorial trophy)
MV50: Ian Hamilton
MV60: Phil Kammer
MV70: Rod Campbell
WOMEN: Veronique Oldham
FV40: Fiona McDonald
FV50: Veronique Oldham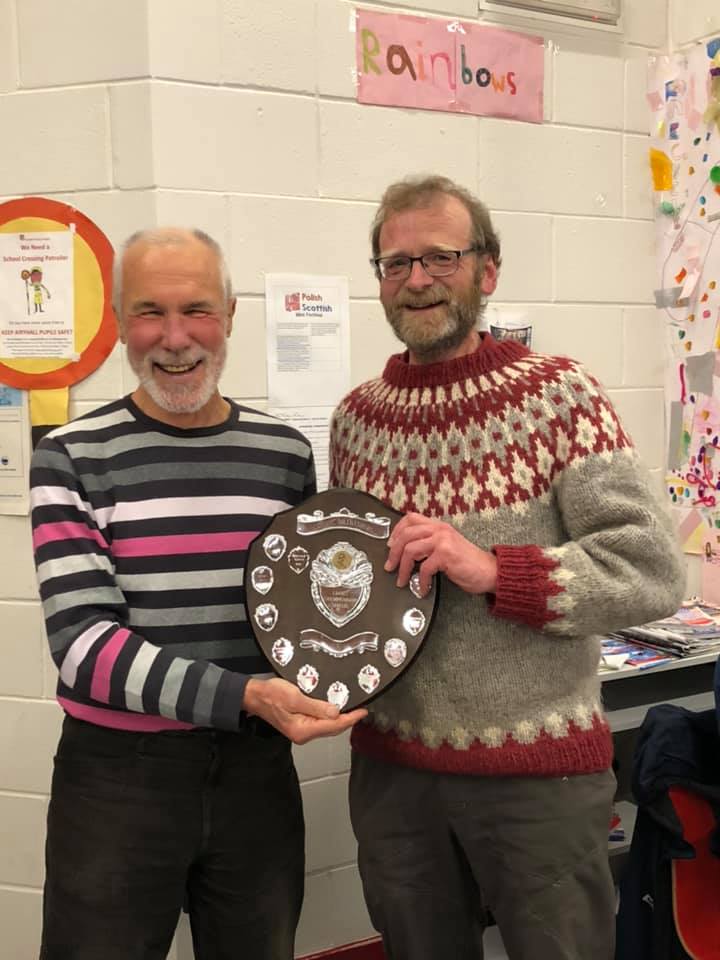 Ian Hamilton receives the 2019 V50 trophy from Ewen Rennie