Cosmic Championship
The Cosmic Championship 2022 will be decided on the 5 best results out of the list of races below. You must complete at least 5 races to count in the championship. The leading Cosmic is awarded 25 points, and subsequent Cosmics 24, 23, 22 points etc. The selected races are:
El-Brim-Ick (January) CANCELLED
Potarch night race (11 February)
Krunce no. 1 (April) CANCELLED
Scolty (April) CANCELLED
Pressendye (May)
Hill of Fare (June) CANCELLED
Balmedie Beach (June) REPLACEMENT FOR HILL OF FARE
Clashmach Hill (July)
Tom na Bat (July)
Ben Rinnes (July)
Tom's Cairn (September)
Cairn William (September)
Morven (October)
Meall a'Bhuachaille (October)
Final Championship Standings for
2021
.
2020 NO CHAMPIONSHIP HELD


2021 Cosmic Championship Results
OPEN: Rob Brookes
MV40: Rob Brookes (Chris Tomlin memorial trophy)
MV50: Jason Williamson
MV60: Ian Hamilton
MV70: Rod Campbell
WOMEN: Veronique Oldham
FV50: Veronique Oldham
FV60: Gillian Clunas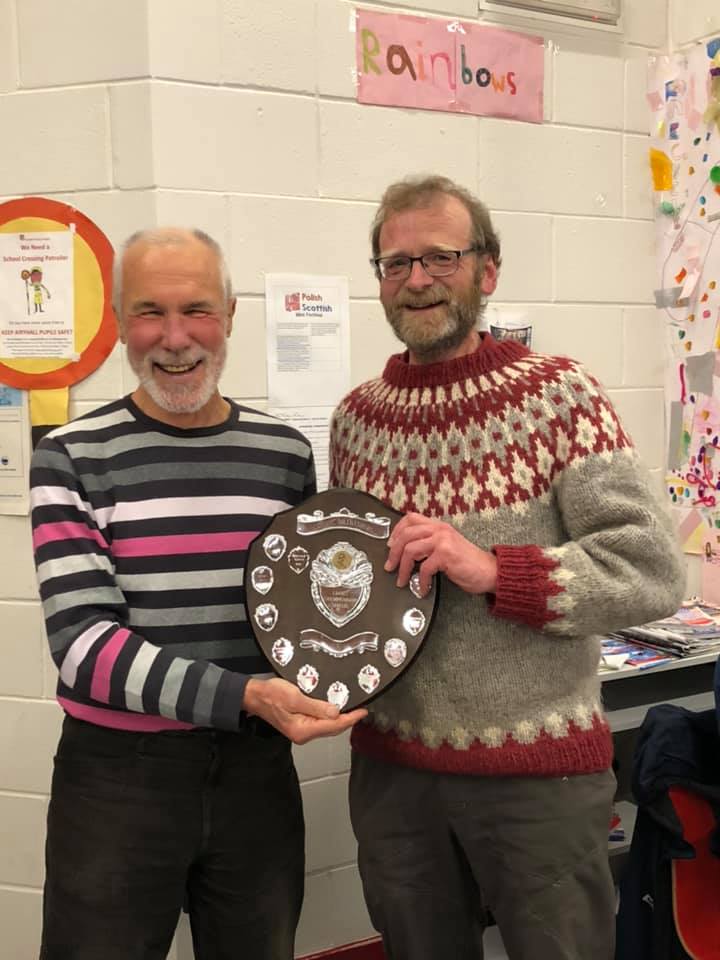 Ian Hamilton receives the 2019 V50 trophy from Ewen Rennie