About Us
Who We Are
The Cosmics Hillbashers are a running club with members living in and around Aberdeen who run over hills! Many members compete in hill races, from short local trail and hill runs to long-distance and ultra races, whilst others just come along to enjoy the social aspect of running in our stunning countryside. Many members participate in other sports and use running as part of their general fitness training. The club welcomes new members at all levels of ability, though it is worth remembering that hill running can be more challenging than flat-running!
Ewen Rennie is the club coach and organises winter training sessions - see Runs.
The club is affiliated to Scottish Athletics and the Scottish Hill Runners Association and is run on an informal basis by the Cosmic Committee.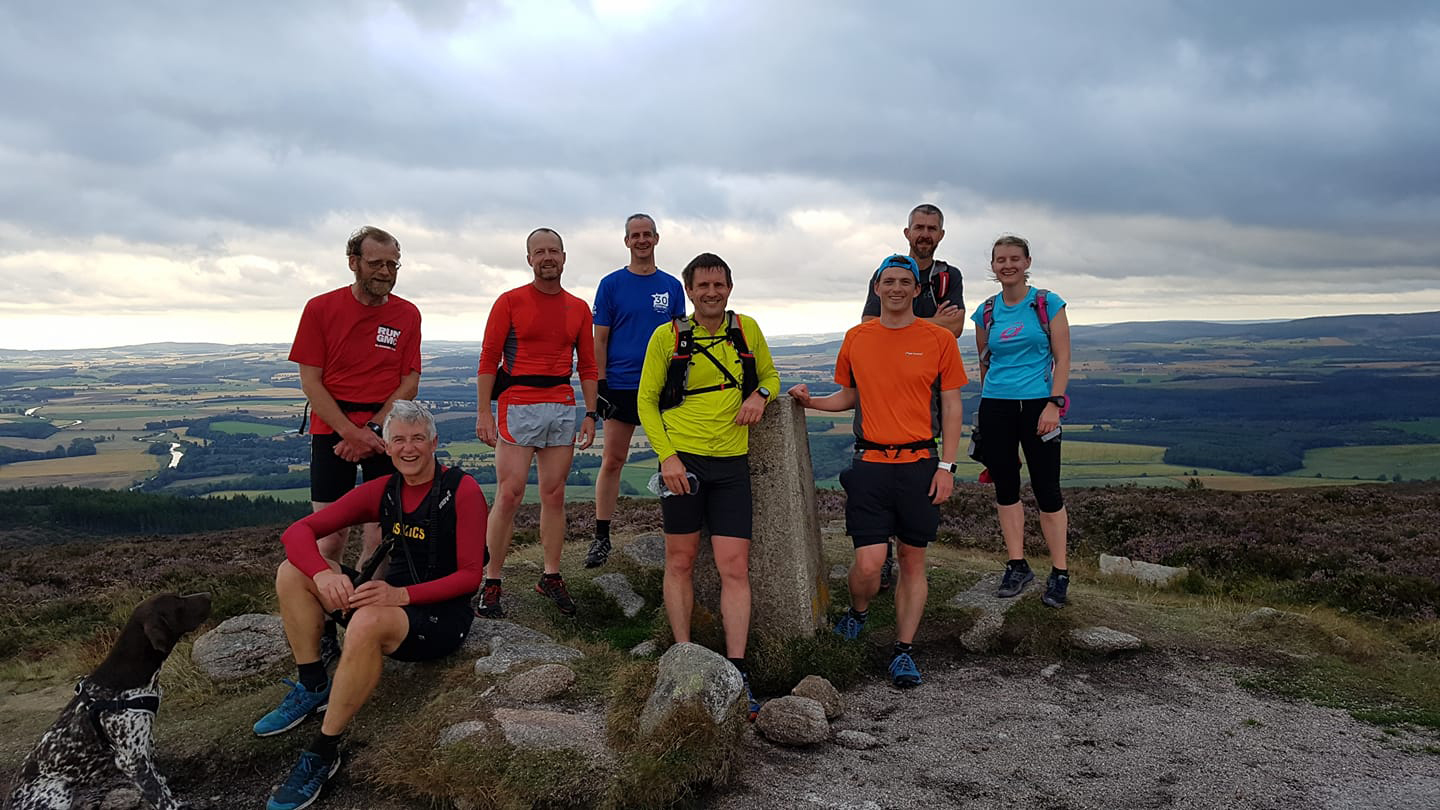 Some Cosmic Hillbashers members
What Do We Do
The club trains on Tuesday evenings in Aberdeen in the winter and within an hour's drive of Aberdeen, at various hill locations in summer. If you're not familiar with hill running, read about it on Scottish Hill Runners or give one of us a call before turning up.
Club History
Cosmic Hillbashers Hill Running Club was formed in 1992 to answer the call for a local club dedicated to running and competing on the hills.
A small number of hill enthusiasts soon attracted wider interest allowing membership to grow rapidly. Two new signature races were organised by the club and were well supported. Clachnaben and Morven Hill Races were instantly popular, both receiving early recognition as Scottish Championship counters. Many more events have since been added to the Cosmic race calendar.
As well as fielding high quality runners in competition both at home and abroad Cosmics gained an enviable reputation for a busy social calendar. This friendly atmosphere is still strongly supported by members today.
2022 Committee
Rod Campbell (Welfare Officer)
Gillian Clunas (Runs co-ordinator)
Alan Cormack (Club kit)
Richard Lang (Secretary)
Colin Larmour (Treasurer)
Louise Provan (Social)
Linda Smith (Membership)
Sue Taylor (Website)
Jason Williamson (Committee member)
Run With Us
We welcome runners who enjoy off-road hill running. Our Tuesday evening summer runs and year round Saturday runs will take you to parts of Aberdeenshire you never knew existed. We have runners of all abilities and you will find someone of your pace. Come along and try running with us before you decide to join. You may get wet and muddy sometimes, but there will be a sense of achievement. Of course there are also some social events at which you can have more time to get to know other club members.
Membership
If you can make it to one of our regular runs - please come and introduce yourself.
Membership secretary is Linda Smith. Membership (1 Jan - 31 Dec) should be paid using


>
Membership fees for 2022 are;
Senior member (20+ as at 01/01/22) ~ membership fee is £20.00
Junior member (under 20 as at 01/01/22) ~ membership fee is £5.00
Unwaged or a student ~ membership fee is £5.00
Under 18's must be accompanied by a responsible guardian.
Members will also be invited to join the Cosmic Hillbashers email group.
Membership Benefits
Physiotherapy - Club members are entitled to a discounted rate from Sonia Armitage Physiotherapy, Monymusk, www.armitagephysio.co.uk
Sports Shoes - A 10% discount is offered to club members by www.sportsshoes.com/. The discount code is emailed to you monthly.
Club Championship - Members are eligible to compete for trophies in each age category in the Cosmic Championship.
London Marathon - The club is given a London Marathon place for which members can apply. A draw will be held for this place.
Cosmic Championship
Club members are eligible to compete in the Cosmic Championship with trophies for different age categories awarded at the AGM. Points are awarded for performance in each race. For 2022 the championship will be decided on the best 5 results out of a selection of races. The list is El-Brim-Ick, Potarch Night Race, Krunce no.1, Scolty, Pressendye, Hill of Fare, Clashmach, Ben Rinnes, Glenshee 9, Tap o'Noth, Tom's Cairn, Cairn William, Morven, Meall a'Buachaille. Dates and times as on the Scottish Hill Runners Calendar.
Summer Series
A series of 5 Thursday evening races is held from April - August on local hills. The Series is organised jointly by Cosmic Hillbashers and Deeside Runners. Points are awarded for each race and at the end of the series a trophy is awarded for the best overall performance in the male and female categories - best 3 races out of 5 to count. Individual race details can be found on our Races page. The complete results can be found at Summer Series 2019 Results. Only 3 runners completed all 5 races – Andy Chapman (Cosmics), David Duncan (Ochil Hill Runners) and Jane Oliver (Deeside).
2021 NO SUMMER SERIES HELD
2020 NO SUMMER SERIES HELD

2019 SUMMER SERIES RESULTS

OPEN Hamish Battle (Metro)
MV40 Stuart Pringle (Deeside)
MV50 Donald Kerridge (Deeside)
MV60 Phil Kammer (Cosmics)
MV70 Rod Campbell (Cosmics)
WOMEN Moira Davie (Forres)
FV40 Ros Baxter (Insch Trail Runners)
FV50 Veronique Oldham (Cosmics)
FV60 Jane Oliver (Deeside)

Individual race details can be found on our Races page.
Coaching
Due to Covid-19, normal training at King's College is not possible this year, but sessions in accordance with SAL guidelines are taking place at alternative venues - please get in contact for details or see the web calendar. Sessions are normally led by Ewen Rennie who sends out details each week of what the training will be. Read more about Cosmics Coaching here.
Kit
Cosmic Hillbashers Hoodies and Vests
Cosmics kit is available from Alan Cormack. Black vests, tee shirts and hoodie tops are available £25 each. Contact Alan for size availability kit@cosmics.org.uk. When you are ready to order please use our Kit Order Form (PDF).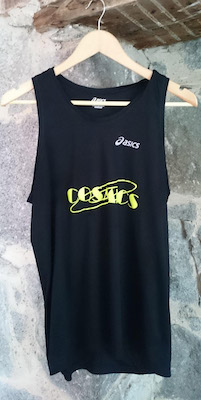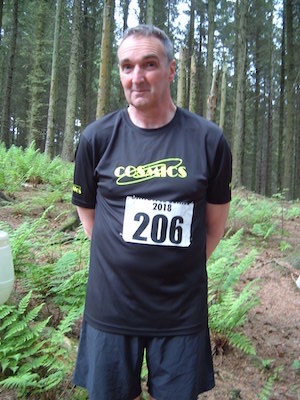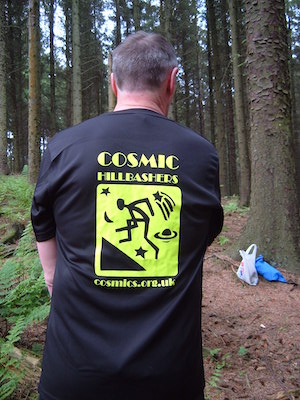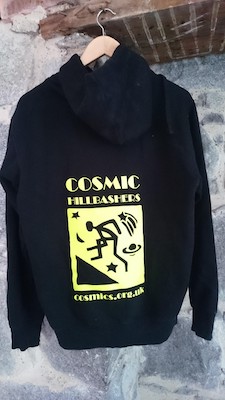 Safety
Essentials Running Kit
Everyone is free to roam the hills at will, but for organised club runs we need to ensure that everyone, particularly new members, are looked after. A major potential problem is of inexperienced members going off route and getting lost, but anyone, including the fastest and most experienced campaigners, might be unlucky enough to sustain an injury and be faced with a long hobble home.
All members and others on Cosmic Runs are expected to carry the following essential kit:
Compass
Whistle
Map
Mobile phone
Full body cover (appropriate for the conditions)
Emergency food
Headtorch
Please note that as this is almost the same as the compulsory kit required for races, it will do no harm to get used to carrying and using it. It is for our own safety that we carry the kit.
Anyone who is intending to divert from the normal route, or breaking off early to head home for instance, should make this known to others.
Information and a map with contact numbers will be circulated by email with the reminder for each run. In an emergency dial 999, or dial or text 112 (text may often be better when mobile reception is poor).
This does not absolve individuals from responsibility for their own safety when taking part in a club run.
Codes of Conduct
As the club is affiliated to Scottish Athletics, we operate under the Scottish Athletics Codes of Conduct, (PDF). All club members agree to abide to these codes when they join the club.
Club Privacy Notice
Cosmic Hillbashers take the protection of the data that we hold about you as a member or event entrant seriously and will do everything possible to ensure that data is collected, stored, processed, maintained, retained and destroyed in accordance with current and future UK data protection legislation. Please take time to read our full Club Privacy Notice, (PDF).