Green Hill (Tillyfourie)
Description
Parking on old road parallel to main Alford road A944 - look out for big stones indicating turnoff. Route follows track in woods to left just after cottages. Route map is same as Pitfichie from Whitehills apart from the first section.
Map Reference
NJ 635130
Notes
Remember your recommended ("essential") kit: map, compass, whistle, mobile phone, full body cover, hat, gloves, warm top.
Downloads
You can also download this route as a GPX File file.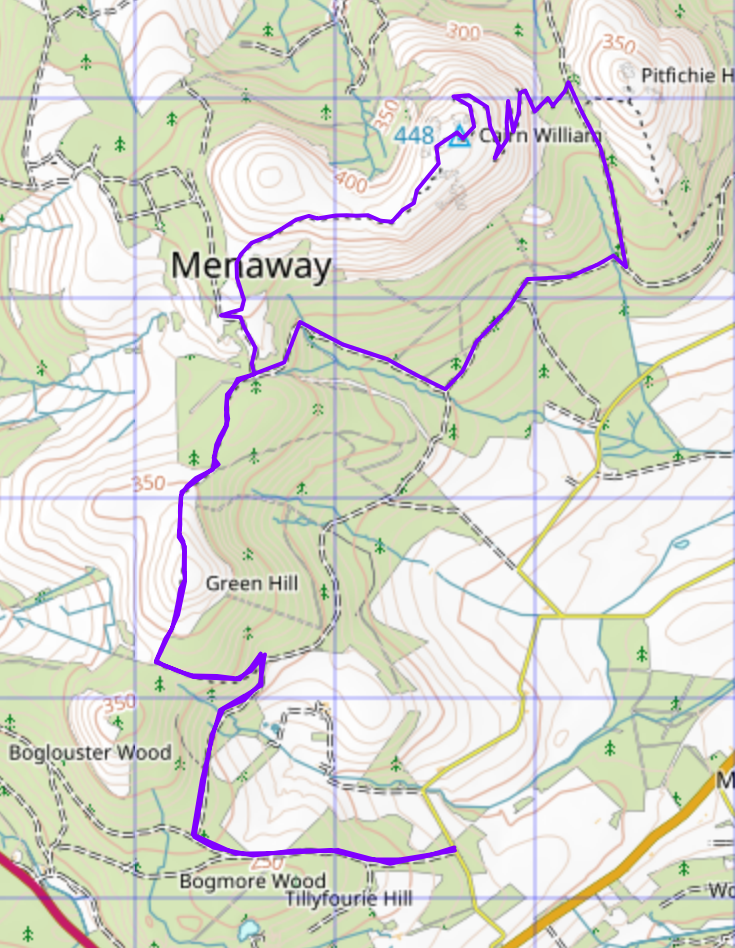 More Routes
For more information about other runs please see our Runs section.