2019 Summer Hill Race Series - Cheyne Hill
Parking
Car park on Slug Road, NJ 844883 START/FINISH NJ 844883 Slug Road (A957) approx 2 mile west of Stonehaven on the road to Banchory.
Entry Fee
£2.50 (seniors) 50p (juniors) Limited on-the-day entry £10.00
Distance
Senior 6.4km (4 miles)
Junior (age 12-16yrs) 3.6km (2.2miles)
Climb
Senior 254m (833ft)
Junior 120m (292ft)
Course Records
M James Espie (2016) 24.45 F Claire Whitehead (2010) 29.10
Notes
For 2019, best 3 out of 5 races will count for the series. Adult race starts at 7pm and costs £2.50. Junior race starts a few minutes earlier and is 50p to enter.
Results
Also see our other Races information.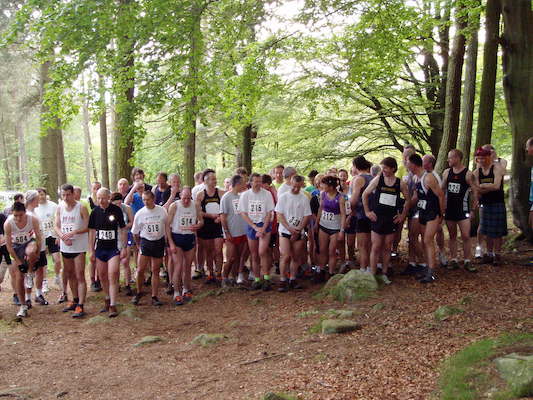 Participants