2019 Summer Hill Race Series - Scolty
Description
First ascent of the hill is off the forest road after a half mile or so. The race then descends across the moor, through the forest, before climbing back up to the summit for a second time, and then descending a rough path back to the finish.
Registration Time
From 18:00 at the Scolty Forest Car Park (Last entry 18:45)
Parking
Scolty Forest Car Park, Banchory
Entry Fee
£2.50 Over 16 years old only
Notes
SHR Permitted event.
There are no toilets at the start, and there is a charge (£1 for 1hr, £1.50 for 3hrs, £2 all day) for parking. There is a larger car park approximately 1 mile away in Banchory, where there are also public toilets.
Results
Results 2019
Also see our other Races information.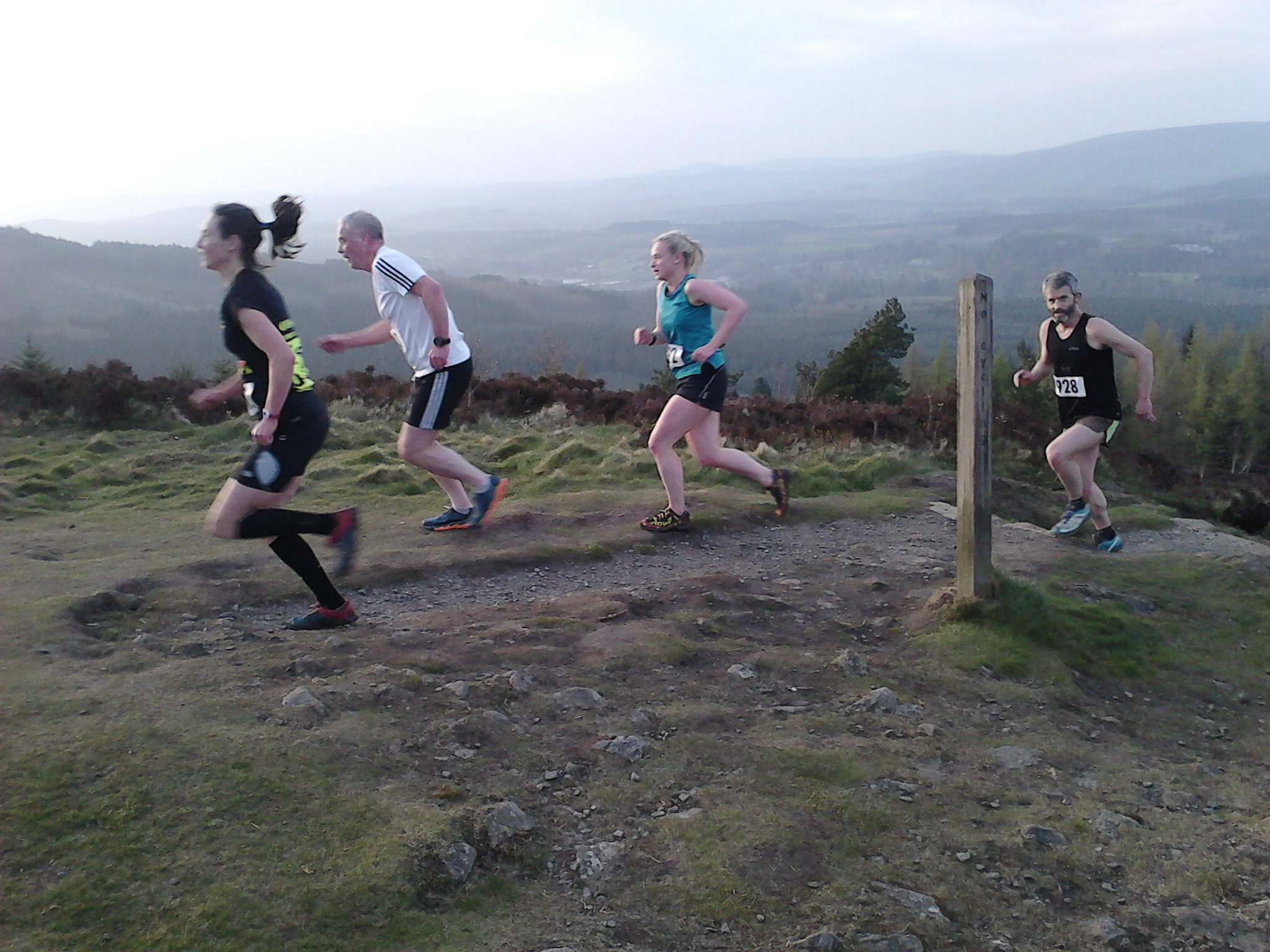 Fiona and Jason reach the summit